The 2016 Coachella Valley Music and Arts Festival is back for a second weekend, and it has Prince on its mind. Artists ranging from soul legend Mavis Staples to reunited dance rockers LCD Soundsystem performed stirring tributes to the late, genre-hopping artist on Friday. Additionally, the festival grounds were awash in a purple glow, courtesy of some well-placed lighting from promoter Goldenvoice. What did Day 2 bring? An appearance by Dr. Dre in reunion of the surviving members of N.W.A. during Ice Cube's set, for one. Our writers and photographers are there so stay with us for live coverage from the Empire Polo Field.
Guns N' Roses storm Coachella (with Angus Young)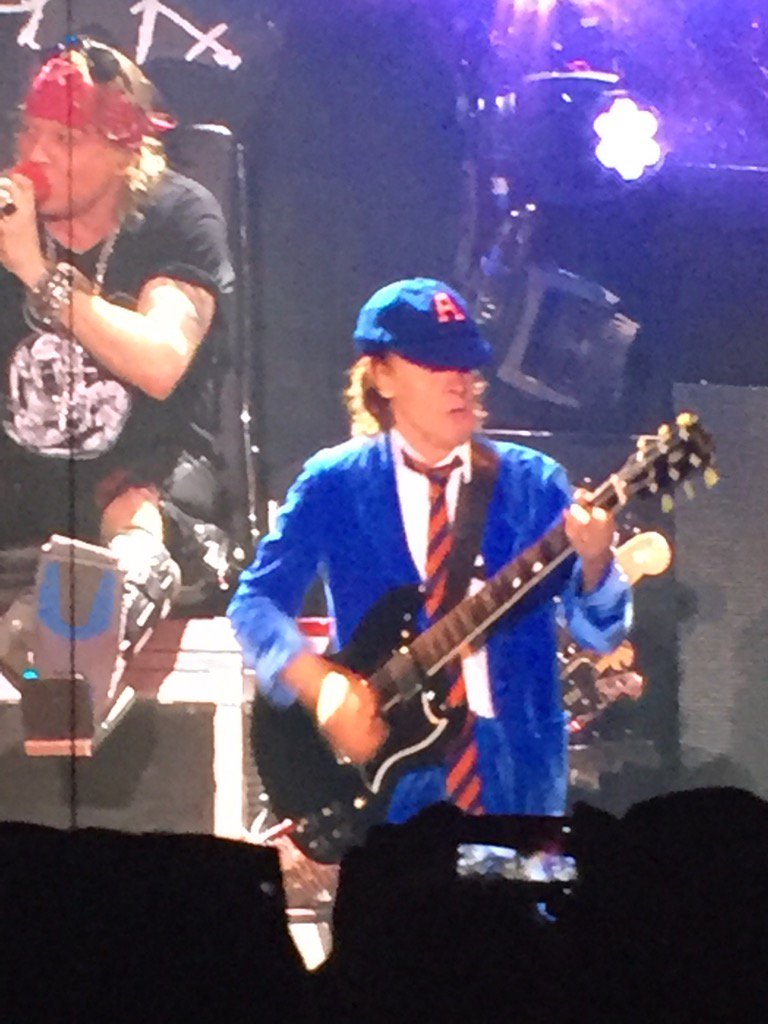 In case you missed it, AC/DC confirmed that Axl Rose will be joining them for an upcoming tour. Then, to underscore the point, Angus Young joined Guns N' Roses onstage Saturday night during what began as an underwhelming comeback at Coachella.

Latest updates
Copyright © 2018, CT Now