AURORA, Colo (CNN)—
The suspect in the mass shooting at an Aurora, Colorado, movie theater screening of the new Batman film early Friday had colored his hair red and told police he was "the Joker," according to a federal law enforcement source with detailed knowledge of the investigation.
At least 12 people were killed in the rampage and 59 were wounded.
A mug shot of James E. Holmes has not been released. Witnesses to the shooting described him as wearing a gas mask that concealed much of his face and head. But the federal law enforcement source's information about the suspect's appearance fits with a statement from New York Police Commissioner Ray Kelly, who was briefed by Colorado authorities Friday.
The Joker has long been a fixture in Batman comics and was famously brought to life by the late Heath Ledger in 2008's "The Dark Knight," the predecessor to Friday's release of "The Dark Knight Rises." Ledger won a posthumous Academy Award for his sinister portrayal of the iconic villain who encourages anarchists to take over Gotham City.
Meanwhile, authorities were faced with the difficult task of entering Holmes' Aurora apartment, which was left rigged with traps.
"It's booby-trapped with various incendiary and chemical devices and trip wires," Aurora Police Chief Dan Oates said, adding that it could take days to work through the apartment safely.
Five buildings around the apartment building were evacuated, Oates said.
Shootings cast pall over 'Dark Knight Rises' blockbuster weekend
Police say Holmes, 24, dressed head-to-toe in protective tactical gear, set off two devices of some kind before spraying the Century 16 theater with bullets from an AR-15 rifle, a 12-gauge shotgun and at least one of two .40-caliber handguns police recovered at the scene.
Law enforcement sources said the weapons were purchased legally by Holmes at sporting goods stores in the Denver area over the past six months.
Oates said investigators are "confident" that Holmes acted alone.
The shooting unfolded inside a darkened theater packed with Batman fans, some in costume for the premiere of the movie.
Aurora police said how the suspect entered the theater is still under investigation.
A law enforcement source working the investigation told CNN that the gunman walked into the movie theater after purchasing a ticket.
After the movie was under way, he went out a rear exit door, propping it open, and gathered weapons before re-entering through the door, the source said.
As he re-entered, he tossed in a canister before starting to shoot, according to a second law enforcement source involved in the investigation and several witnesses.
Screaming, panicked moviegoers scrambled to escape from the black-clad gunman, who shot at random as he walked up the theater's steps, witnesses said.
It was a scene "straight out of a horror film," said Chris Ramos, who was inside the theater.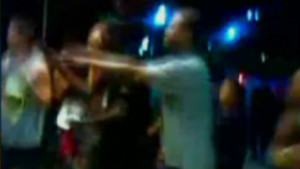 Video: Chaos at theater shooting scene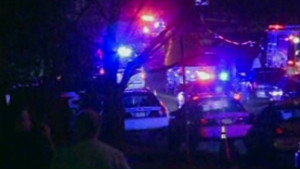 Witness: Little girl wasn't moving